Welcome!
Computers have penetrated our daily lives to an unprecedented extent. The department of Computer Science of the Open University offers academic studies at bachelor and master levels, as well as professional programs. Moreover, its members are actively involved in research to (broadly stated) improve computing's effects upon society.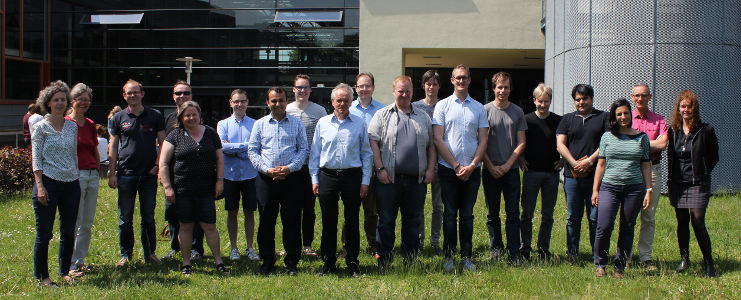 Upcoming events
Recent events
Best student paper award - 25 November 2018
PhD student Raphaela Butz and her co-authors were awarded the "Best Student Paper award" of the international Conference on Scalable Uncertainty Management. The award was for the paper "Explaining the most probable explanation", which was co-authored by Butz and her supervisors Dr. Arjen Hommersom and Prof. Dr. Marko van Eekelen.
Informatica Studiedag - 24 November 2018
Contact: Tanja Vos, Evert van de Vrie.
Location: IGLUU Eindhoven.
AdviseMe multiplier event - 29 October 2018
Contact: Bastiaan Heeren.
Location: Milton Keynes building, OU campus, Heerlen.
Informatica Studiedag - 7 september 2018
Contact: Tanja Vos, Evert van de Vrie.
Location: vergadercentrum Domstad.
Dutch Model Checking Day - 21 June 2018
Contact: Jeroen Keiren.
Location: Study Centre Utrecht.